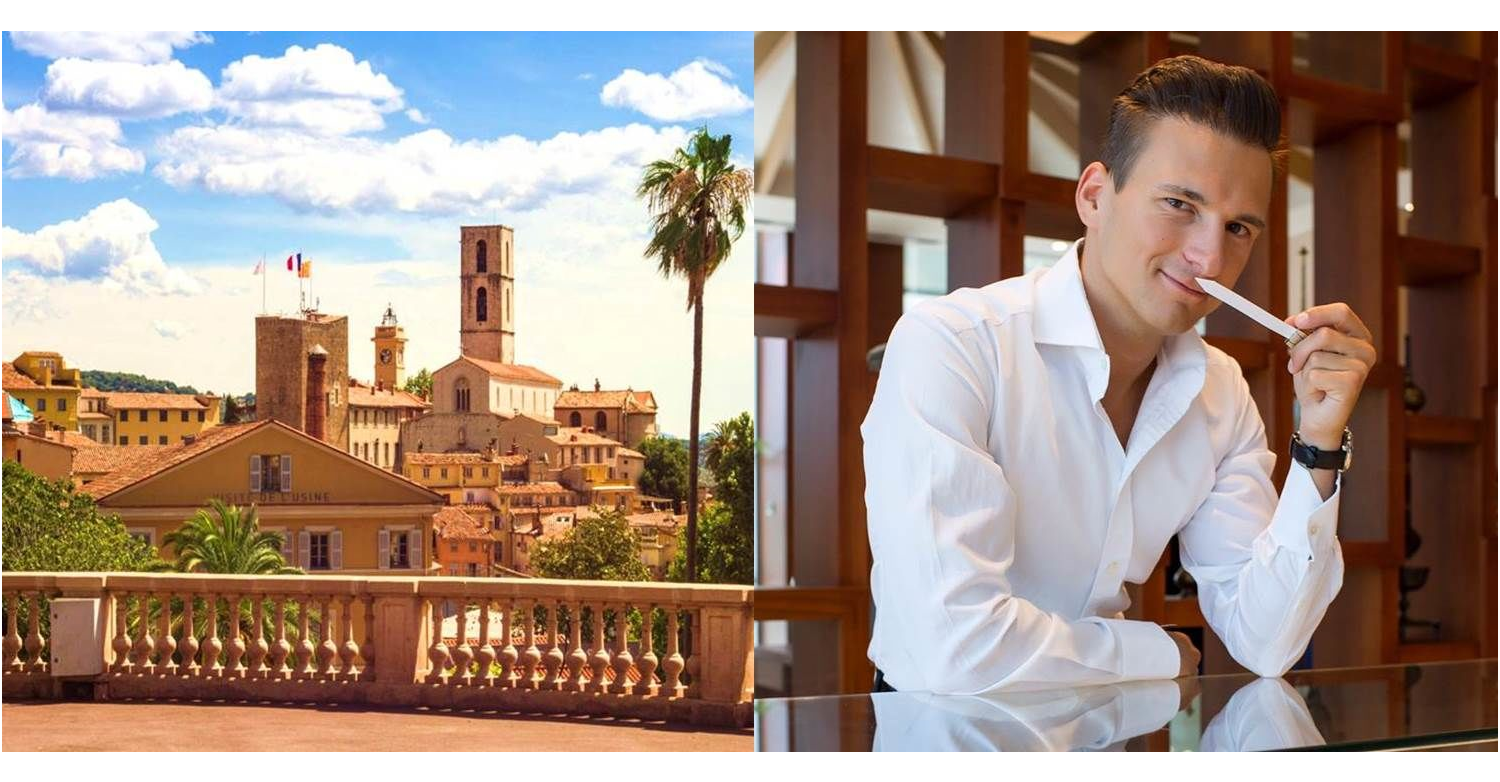 Gabriel Gabor, certified creative perfumer with 16 years of experience in perfumery, started his artisanal perfume creations in 2010. Creates fragrances for designers, actresses, and gives olfactive workshops for a select group of young perfumers, designers and fragrance lovers. Since 2019, acting in Perfumer - Creator Niche Perfume category, DARLING, GENDERS, GEISHA DIVA, STARDUST MUSK and LEATHER FOREVER DE GABOR Extrait de Parfum versions are available worldwide.
Gabriel Gabor completed his certified perfumer studies in Grasse in the craddle of Perfumery, Côte d'Azur, France. Even as a child he loved plucking leaves and flower petals to smell them, Gabriel later developed a passion to memorize and recreate their scent. This passion led to him completing his perfumer studies.
During the Christian Dior perfumer program in 2014 at Grasse Institute of Perfumery, Gabriel Gabor created with success a new feminine niche fragrance following the Parfums Christian Dior marketing brief.
In 2016, his Oud fragrance collection is participated at Beauty World Middle-East Dubai Fragrance and Cosmetics Fair. In the same year, his modern sandalwood perfume contested at the international fragrance competition in the framework of the World Perfumery Congress in Miami and his composition was selected among the best 10 creations. Actually named DARLING DE GABOR is a woody gourmand fragrance, available in 50 ml version, in a hand polished, luxury perfume bottle.
In 2022, his exceptional creations are represented at Esxence Milan. The International Artistic Perfumery Event represents for professionals and enthusiasts the opportunity to meet the real protagonists of this fascinating world of fragrances, where history and tradition combine with innovation, research and the art of the creation.
Before becoming a member of the Société Française des Parfumeurs in Versailles and a perfumer at the prestigious MG International Fragrance Company / partner with Firmenich, he worked for other French companies.
Gabriel Gabor had always been standing out and distinguished at high school, at university. Today, accomplishes his life-long passion, by his creative competence and one-of-a-kind style combined with his olfaction sensibility cherished since his childhood.